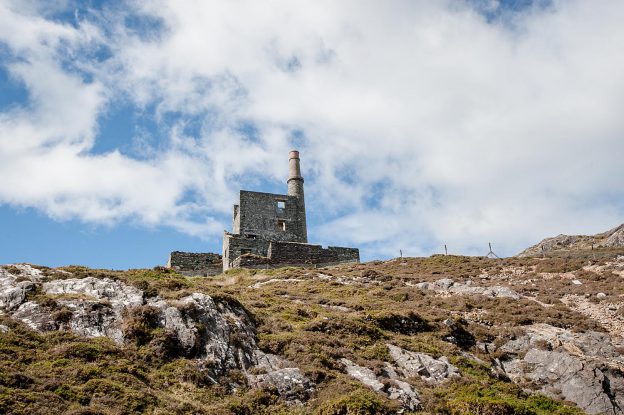 The Lonely Planet guide to Beara lists many attractions, among them our copper mine. This museum is the result of years of work by the community and has engaging exhibits plus tourist information and a cafe.
Pick up a copy of the museum leaflet and follow the Copper Mine Trail, a way-marked hike among the remains of the old workings.
A brief history of the mine
In 1812 mining began at Dooneen and by 1820 there were  500 employees.  The company buys in potatoes to sell at cost to employees after their money loses all value when a bank collapses. In 1822  famine leads to rioting in Cork and Kerry and the Government restricts gunpowder supply.
In 1824  the mountain road between Castletown and Allihies is made accessible for horses but in 1832 cholera comes to the mines and there are several deaths.  The miners take fright and stay away.  In 1847  there are 1,500 employees and provisions are bought in by company to offset the effects of famine.  But the mines make a loss and eventually are closed.