he Beara Peninsula is one of the largest of the long peninsulas making up the south west tip of Ireland that juts out into the Atlantic. It is conveniently positioned between the bustling market towns of Kenmare, in Kerry to the north, and Bantry, in West Cork, to the south. It is wild and romantically remote, like the more southerly Sheep's Head and Mizen Head, but also full of things to do and places to go for the more adventurous traveller, including Ireland's only cable car, one of Ireland's biggest fishing ports, several islands, and miles of walks along the Beara Way that make up part of the Wild Atlantic Way that stretches the length of Ireland.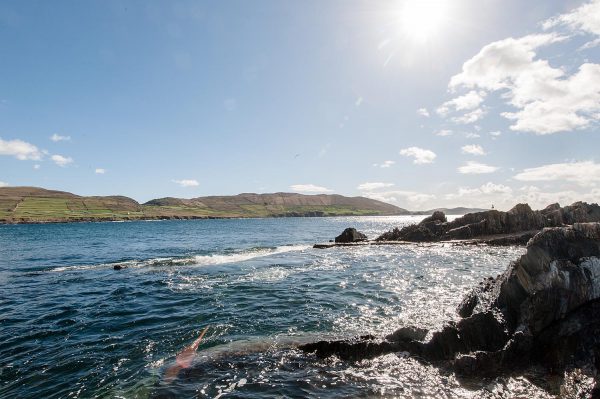 Allihies Holiday Homes are the perfect base for you to explore this fascinating corner of Ireland, by car, by bicycle, on foot, or on horseback!
The Ring of Beara
The Ring of Beara is a 148km (92 mile) round trip from Glengarriff to Dursey Island and back to Kenmare. It is less well-known than the Ring of Kerry but encompasses picturesque villages, historical sites, stunning seascapes, and welcoming towns with gourmet restaurants. The landscape is unspoiled and magnificent, sweeping down from the spectacular Caha mountains to the shores of Bantry Bay and the Kenmare "River".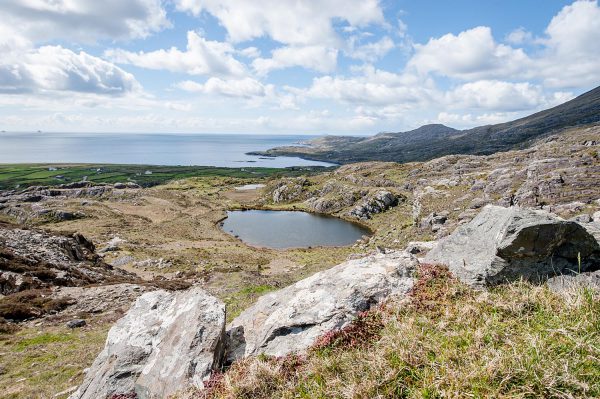 The Beara Way Walking Route, regarded by many as one of Ireland's finest, stretches for 125 miles around the peninsula, taking in some of the most breathtaking scenery imaginable. This route passes right through Allihies, making Allihies Holiday Homes a perfect base for a walking holiday.
Allihies
Allihies itself is a vibrant, colourful village a short stroll from the sea at Ballydonegan Strand. The village is famous for its historic copper mine, now a well-known tourist attraction. There are frequent festivals and sporting events, including the annual village festival in mid August, and the Michael O'Dwyer festival of traditional music mid June. There are two shops and three pubs, one of which (O'Neill's) has a fine restaurant upstairs.